Federal Reserve Bank of Boston CEO to speak at Warwick campus Thursday
Federal Reserve Bank of Boston CEO to speak at Warwick campus Thursday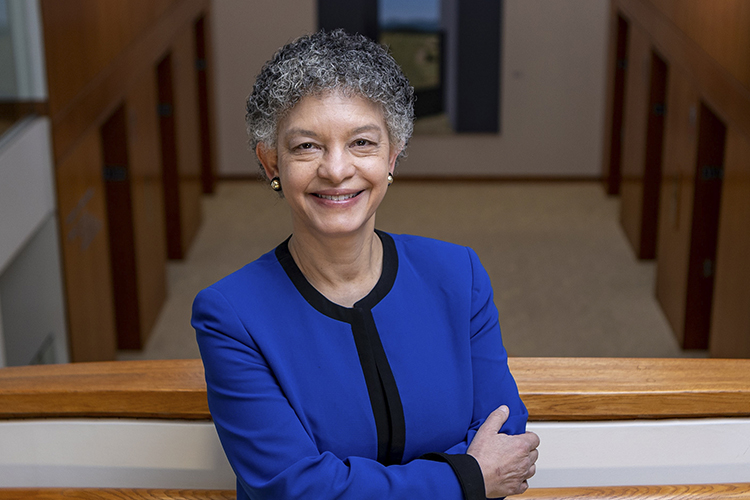 05/24/2023
Federal Reserve Bank of Boston President and CEO Dr. Susan M. Collins makes her first appearance at any college or university in New England since her appointment as president on Thursday, May 25 at the Community College of Rhode Island from 10:30–11:30 am in Room 4080 at the Warwick Campus.
To livestream Thursday's presentation, visit ccri.edu/marketing/fedreserve.
In Thursday's special presentation, Collins will share how the Federal Reserve makes economic policy and its impact on individuals and families. Born in Scotland and raised in New York City, Collins became the Federal Reserve Bank of Boston's 14th president in July of 2022. She serves on the Federal Open Market Committee, the monetary policymaking body of the United States. As CEO, Collins oversees all of the bank's activities, including economic research and analysis; banking supervision and financial stability efforts; community economic development activities; and a wide range of payments, technology, and finance initiatives.
Collins earned a Ph.D. in economics at the Massachusetts Institute of Technology after graduating from Harvard University summa cum laude, with a bachelor's degree in economics. Her published research has focused on the determinants of economic growth and exchange rate regimes, and the implications for economic performance. She has also explored the implications of global integration for U.S. labor markets, persistent macroeconomic imbalances, and countries' economic transformations.
CCRI President Meghan Hughes has served on the Board of Directors of the Federal Reserve Bank of Boston as a Class B director since January.
Share on Social Media