Outlook for Android setup
1. Go to the Play Store from your Android device by tapping this:
2. Tap Install to install the app.

3. Tap Open to open the app.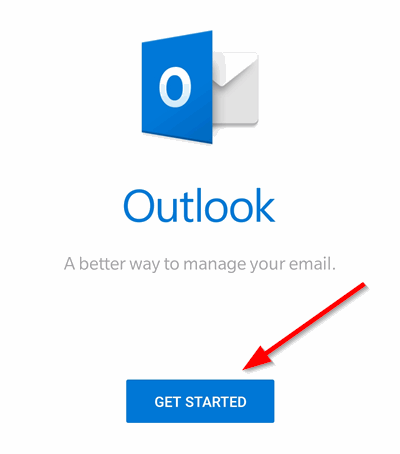 5. Enter your CCRI e-mail address. Tap Continue.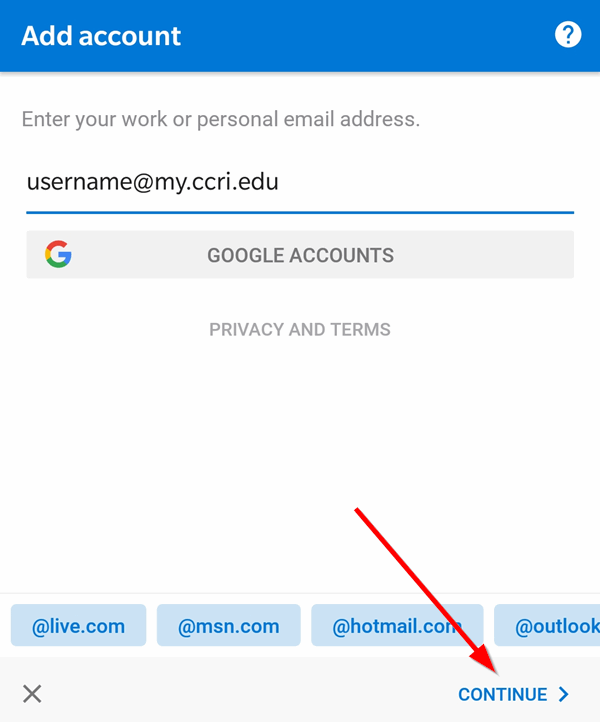 6. Enter your CCRI username and password in the CCRI login screen. Tap Sign In.