Password Protect PowerPoint Files
Password Protect PowerPoint Files
Please follow the instructions below to password protect PowerPoint files.
Open PowerPoint
Open the presentation to be password protected
Click on File in the menu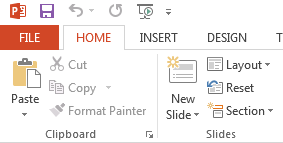 Click on the Info option and then click Protect Presentation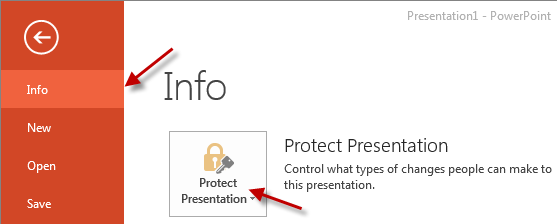 From the Protect Presentation menu, click on Encrypt with Password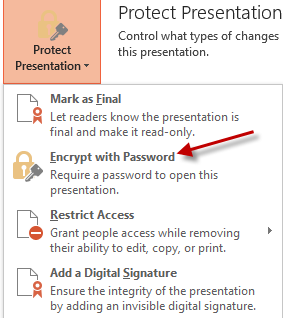 Enter the password you wish to use to protect the presentation


This page developed and maintained by the Information Technology Department. Send comments and suggestions to [email protected] .