eRefund Account Setup
To have your refund deposited directly into your personal checking account, you need to complete the Refund Account Setup. *Refunds are made to Personal accounts only. No corporate accounts, i.e. credit cards, home equity, traveler's checks, etc.*
*Please note that it is best to use Mozilla Firefox as your browser for Refunds and Payments.*
How to setup your eRefund Account:
Instructions and Screenshots
Step 1
Login to your MyCCRI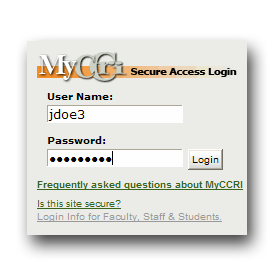 Step 2
To view your account balance, click the My Account tab

Step 3
Click on Refund Account Setup
Step 4
Click the Set up Account from the eRefunds screen
Step 5
Complete the Set up Refund Account form. Refunds can be made to personal accounts only. To view an example of the Routing number and Account number, click on the View Example link on that screen.
Step 6
Click the Continue button

Step 7
Review your account information and check I Agree
Step 8
Click Continue
Step 9
Make sure Payment method was saved
If you need to make a change to your refund account information or need further assistance, please contact the Bursar's Office at 401-825-2151.

This page developed and maintained by the Information Technology Department. Send comments and suggestions to [email protected] .