World Languages & Cultures
Summer Immersion Program in Italy
*May 16-June 8, 2023

(*Participants may attend a 2-Week Program)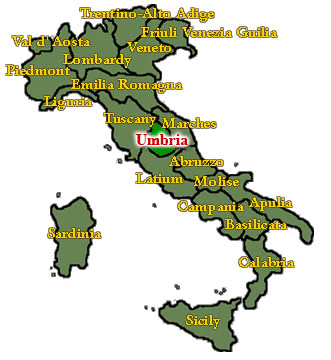 Welcome! Benvenuti!
The Immersion Program in Italy offers a unique, personalized and memorable experience!
The program is open to college students, professionals and community members with a
common interest in the Italian language and culture.

No Italian language knowledge is required!
A Video Presentation by Gene Grande

A Video Presentation by Barbara Keegan
The safety and well-being of our participants in our
Summer Immersion Program in Italy
has always been and it continues to be our top priority.

Pre-Deaparture Meeting
Knight Campus, Warwick
Thursday, May 4, 2023
5:30PM
Department of World Languages and Cultures
Conference Room 3140 (3rd. floor)


For further information please email:

[email protected]
The CCRI Summer Program in Italy provides a unique educational experience for its participants with a focus on the artistic, intellectual and cultural traditions of Italy.
CIAO!
Connect to Italy's rich culture and enduring traditions
Immerse yourself in the Italian language and culture
Appreciate a civilization that began with the Etruscans, expanded during the Roman Empire, persevered during the Middle Ages, flourished during the Renaissance and paved the way to modern-day Italy
Order your ticket now!
Enhance your educational, professional and personal growth by enrolling in our two or three-week program along with family and friends.
Location
Our program will be held in Orvieto, a medieval town high on a plateau of tufo, a volcanic rock, that was once an island in the sea that covered the Paglia valley below. Orvieto offers an idyllic setting for immersing yourself in the Italian language and culture. Orvieto, in the province of Terni is located in the Umbria region, the land of the pre-Roman Etruscan civilization. Orvieto is 120 km (75 miles) north of Rome, and 160 km (100 miles) south of Florence. Umbria, the "Green Heart of Italy," "il Cuore verde d'Italia," one of Italy's smallest regions, a picturesque and still largely undiscovered treasure, lies in the center of the country, east of Tuscany, north of Lazio and west of the Marches.
What to see in Orvieto?
Stroll down narrow medieval alleyways that lead you to the imposing Duomo built during the years 1290-1320. In the Gothic-Romanesque style, the Duomo and its façade, designed by Luca Signorelli, are a mix of marble and mosaics. Inside, one admires Signorelli's frescoes (1499) in San Brizio's Chapel. A few steps from the Duomo, the Papal Palace is now a museum of medieval artifacts. The Pozzo di San Patrizio is a well built in the period 1527-1537 on the orders of Pope Clement VII who sought refuge here during the sacking of Rome. Its famous double staircase winds down into the well (62 meters (200 feet), 248 steps for each ramp). The Temple of Belvedere, near the well of San Patrizio is another site of Etruscan interest. The Palazzo del Capitano del Popolo (1160), a city hall in the Middle Ages, is now a convention center. There is the Etruscan Museum, Museo Faina, in front of the cathedral, and the Etruscan Necropolis del Crocefisso del Tufo just outside the town. Orvieto underground, "Parco delle grotte" is unique and special; and, of course, Orvieto's "piazze" and Corso Cavour can be enjoyed over and over again each evening during our "passeggiata," a nightly ritual conversing with native speakers and savoring a delicious "gelato."
Program
Classes are held at local language schools, at the Grand Hotel Italia and during excursions. In addition to the regular classroom instructional hours, participants may opt to take part in "Conversiamo all'aperto," a language practicum with native speakers at local cafés and trattorie.
Courses
Elementary Italian I (ITAL 1030-999-3 Credits)

A beginning Italian language course enabling participants to master pronunciation, vocabulary, sentence structures and conversation skills, fostering interaction with the community. Cultural aspects of Italy are emphasized.

Conversational Italian I (ITAL 1510-999- 3 Credits)

A course to further develop the student's fluency in spoken Italian. Oral practice includes active use of the language in dialogues, stressing communication and pronunciation. Cultural readings provide material for conversation and discussion.

Italian Heritage (ITAL 1900-999-3 Credits)

An overview of the historical, artistic and literary development of the Italian culture and civilization from the Fall of the Roman Empire to Modern Italy. Guest lecturers, visits to museums and class discussions highlight significant aspects of Italian literary, social and artistic life and their contribution to Western Civilization. Course conducted in English.

Italian Culture-Cuisine (ITAL 1910- 999- 1 Credit)

The aim of this course is to gain knowledge and appreciation for the vast gastronomic culture of Umbria and nearby regions. Classes will combine a hands-on workshop with lectures on the rich historical, literary and artistic aspects of this marvelous and genuine land, still intact with its purity. Course conducted in English-Italian.

Italian for Business and Travel ( ITAL 1950- 999- 1 Credit)

This course is designed particularly for employees of travel agencies, those in wholesales/retail or import/export businesses and those individuals who are planning a cultural trip to Italy. The course is tailored to the needs of the individual who wants to gain knowledge and appreciation of the Italian language and culture expediently. Emphasis is placed on common verbal expressions for basic communication, such as greetings, lodging, shopping, food, transportation and cultural information about Italian customs and traditions.

Courses in Elementary Italian II, Intermediate Italian I-II and Italian Conversation and Composition I-II are also available upon request.
Excursions
The 2023 Summer Program in Italy will include guided excursions to Rome, Florence, Assisi, Perugia, Spello, Montefalco, San Gemini, Civita Bagnoregio and more TBA. You will have the opportunity to visit a variety of sites, museums, art galleries and artesian studios. You will participate in unique cooking workshops with well-known Chefs. You will savor tasteful meals and visit local hidden gems where nature and rich heritage create meaningful experiences that will remain with you for a lifetime.
Accommodations
Participants are housed in three- to four-star hotels. In Orvieto participants will stay at the Grand Hotel Italia, an elegant landmark building dating back to the Renaissance, conveniently located in the center of the city. All hotels offer spacious lounges and meeting rooms, comfortable rooms with air-conditioning and a private bath. A buffet breakfast is included.


Meals
Special group meals are included in the program. Participants should budget approximately $35 to $45 per day.
Travel Arrangements and Information
Program participants must make their own travel arrangements to and from Italy. Ground transportation on the day of arrival and day of departure will be available at no extra charge as long as participants travel as a group at the same time.
Participants are strongly advised to purchase travel insurance when booking their flight.
Program Cost
Three-week program (May 16-June 8, 2023) cost is $2,995* (Single room supplement is $595,00 provided that single room accommodations are available).
Two-week program (If participants can't stay for the full 3-Week duration of the program) cost is $2,695* (Single room supplement is $495,00 provided that single room accommodations are available).
*Cost is based on double room occupancy.
Tuition
Tuition is payable separately and directly to CCRI Bursar before departure for Italy.
Included in the program cost:
Pre-departure orientations
Guest lectures
Reading material for courses and cultural excursions
Three- to four-star hotel accommodations
Breakfast (every morning) and group dinners
Field trips and cultural excursions with local certified guides
Admission fees to museums, art galleries and churches
Ground transportation
Travel Insurance (Not included International Flight Ticket)
Tips hotel staff, bus driver, porters
Transfer from the airport to hotel, provided that the group travels together on the same day.
Not included in the program cost:
Round trip airfare/flight insurance from the United States to Italy
Excess baggage fees
Tuition and books/E-book
Lunches, personal expenses, laundry, telephone calls
Passport expenses*
Additional personal travel expenses before, during and/or after termination of the program
Any other additional expenses not included in program cost
*A passport valid for at least six months after your scheduled return to the United States is required. Passport application forms may be obtained at most post offices.
Enrollment, Cancellation and Refund Policy
Please read carefully the following Program Enrollment, Cancellation and Refund Policy detailed below.
The Summer Program in Italy requires extensive long-term planning. We encourage our participants to enroll as early as possible. Your application will be reviewed in the order in which it is received. Notification of enrollment in the program will be communicated by the program coordinator/director. The program welcomes students from CCRI and other colleges/ universities and adult learners eager to immerse themselves in the Italian language and culture.

No knowledge of the Italian language is required. All participants must meet the minimum requirement of enrolling in 1-credit course.
The application/registration is on-going now.

Participants may opt to register for the two- or three-week program.
Disclose disability related concerns in a timely manner during the planning process.
Recognize that accommodations require additional time planning.
Initiate a discussion with Prof. Mansella as soon as possible.
The application/registration must include a $495,00 deposit, which will be applied toward the cost of the program. Application/registration deadline is February 1st. 2023.
Final payment is due March 31st., 2023.
Please make a check or money order payable to CCRI.
Participants may audit or enroll for credits. Students enrolled for 3-credits or more must attend the full program (May 16-June 8, 2023).
Applicants may be required to attend an interview in addition to completing this application.
Participants will be registered for their courses* upon enrolling into the program.
(*Minimum requirement 1-credit course)
It is a participant's responsibility to pay his/her tuition directly to the CCRI Bursar's office before departure.
Participants are strongly recommended to purchase travel insurance when booking their flight.
CCRI reserves the right to cancel the 2023 Summer Program in Italy prior to departure for insufficient enrollment or other valid reasons. In the event of cancellation by CCRI, a full program refund will be provided.
All cancellations by participants must be received in writing in a timely manner.
If a participant cancels, the following policy applies. Charges are calculated as of the day written notification is received:
Sixty days before departure: No refund of administrative study abroad fee $180.
Thirty to 60 days before departure: 25 percent program cost refund, less deposit and administrative fee.
Thirty days or less before departure and after the start of the program in Italy: NO REFUND.
All requirements, courses, itineraries and fees are subject to changes.