Maria C. Mansella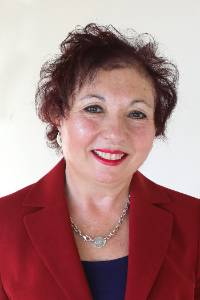 Professor
: 825-2011
: Knight
: 3168
Office Hours
FALL 2021
In-person and/or Remote Online Meetings by appontment
E-mail: [email protected]

ITALIAN CLUB
https://www.ccri.edu/italianclub/
Meetings TBA
Bio
Prof. Maria C. Mansella earned a Diploma of Maturità Magistrale (Elementary Education Certification) from the Istituto Vincenzo Gioberti, Sora (Frosinone), Italy.
Maria C. Mansella holds a BA Cum Laude from Rhode Island College in Secondary Education with a concentration in French and Italian, minor Portuguese and a Master in Arts from Middlebury College. Maria C. Mansella attended Brown University, the University of Rhode Island and the Salamanca Summer Immersion Program in Spain. She has taught Bilingual Education-ESL, Italian, French and Spanish for several Rhode Island elementary and secondary schools, Rhode Island College, Providence College and Providence College School of Continuing Education.
Maria C. Mansella is a Professor at the Community College of Rhode Island where she teaches courses in Italian language and culture. In addition, she has been a special lecturer for Providence College and for Providence College School of Continuing Education since Spring 1990.
Active in several professional associations, Maria C. Mansella served as President of RITI (Rhode Island Teachers of Italian) 2000-2004 and as a member of AATI (American Association of Teachers of Italian) she served on their AATI National Examination Committee. She was the Corresponding Secretary of RIFLA (Rhode Island World Language Association) and RITI Newsletter Co-Editor. Maria C. Mansella served as Vice President of C.A.S.IT.(Centro Attività Scolastiche Italiane) an office of the Italian Consulate in Boston, 2000-2002, and she currently serves as C.A.S.IT Board Member. She is an active member of AATI, RIFLA, RITI, IAHSRI (Italian American Historical Society of Rhode Island), the Renaissance-Alliance Lodge-Sons of Italy, October Heritage Month Committee and NOIAW (National Organization Italian American Women).
Maria C. Mansella presented several foreign language workshops at the local and state levels.

Maria C. Mansella's leadership role and her strong commitment to teaching and learning have created the CCRI Summer Program in Italy which has become "a transformative program of a lifetime". The Program has been offered to our community since 2003 and it is our hope to continue to make it available when travel abroad will be permitted. Stay connected! Keep in touch!
Classes
Search Classes Available for Registration (Please click here)

ITAL-1000 - Basic Spoken Italian
ITAL-1010 - Elementary Italian I
ITAL-1020 - Elementary Italian II
ITAL-1510 - Conversational Italian I
ITAL-1520 - Conversational Italian II
ITAL-1900 - The Italian Heritage
ITAL-1910 - Italian Culture-Cuisine
ITAL-1950 - Italian for Business and Travel
ITAL-2010 - Intermediate Italian I
ITAL-2020 - Intermediate Italian II
ITAL-2210 - Italian Conversation and Composition I
ITAL-2220 - Italian Conversation and Composition II
Awards & Honors
CAIS (Canadian Association Italian Studies) International Conference, Orvieto, Italy, 2019

NOIAW AWARD (National Organization Italian American Women), January 20, 2019
The Verrazzano Day Observance Committee Award
Dr. Renato Leonelli Resource Award, 2017
AATI (American Association Teachers of Italian) International Conference, Siena, Italy, 2015
Italian Culture Ambassador, X Anniversario, Orvieto, Italy, 2012
The Verrazzano Day Observance Committee Award
Dr. Renato Leonelli Resource Award, 2012
CCRI/PC/SCE Maria C. Mansella Merit Award, 2011
The US Army 197th Fires Brigade Award, 2011
AATI (American Association Teachers of Italian) Professional Development Fellowship Fondazione San Vigilio, Ossana (Trento), Italy, 2009
Associazione Carabinieri C. Ugolini, Terni-Orvieto, Italy, 2007
The Verrazzano Day Observance Committee Award
Dr. Renato Leonelli Resource Award, 2007
RIFLA (Rhode Island Foreign Languages Association) Teacher of the Year Award, 2005
Honorary Inductee Eta Lambda Award - Alpha Sigma Lambda
Providence College School of Continuing Education, 2004
NISOD Teaching and Leadership Excellence Award, 2003
(National Institute for Staff and Organizational Development)
The Verrazzano Day Observance Committee Award
Dr. Renato Leonelli Resource Award, 2002
AATI (American Association Teachers of Italian) Professional Development Fellowship Siena, Italy, 1997
The Verrazzano Day Observance Committee Award
Dr. Renato Leonelli Resource Award, 1997
RIFLA (Rhode Island Foreign Languages Association) Mary Borra Award, 1996
CCRI Teacher of the Month, Spring 1995
RIFLA (Rhode Island Foreign Languages Association) Novice Teacher Award Northeast Conference, 1994
URI Immersion Program Salamanca, Spain, 1994