Karen M. Kortz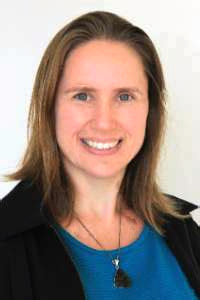 Professor
: (401) 333-7443
: Lincoln
: 1374
Bio
I teach geology at the Lincoln Campus of the Community College of Rhode Island, and I love what I do! I have been teaching at CCRI since 2001. In addition to teaching courses, I am also the co-director of the Honors Program at CCRI.
I am interested in how to best teach geoscience. I am currently involved in several NSF grants to try to learn more about researching students' misconceptions, improving their learning in geology, and improving the transfer success. I am also developing worksheets for use in the classroom (called Lecture Tutorials) to improve the student experience in introductory geoscience courses. In order to learn from other instructors also doing research, I attend and present at national meetings (for example the Geological Society of America).
My undergraduate degree is in Geology from Pomona College. I have a M.S. in Geology from Brown University. And, I completed my Ph.D. in Geoscience at the University of Rhode Island, with a dissertation titled "Alternative conceptions of introductory geoscience students and a method to decrease them."
Education
Additional Information (Links)
Students at CCRI who are interested in majoring in geology and want to remain instate can transfer to the University of Rhode Island. The Department of Geosciences is located within the College of the Environment and Life Sciences (CELS). There is a Joint Admissions Agreement (JAA) with URI in Geology and Geological Oceanography.