EasyPay Enrollment
Enroll in Your EasyPay Payment Plan Online

* Note that our system is most compatible with Firefox and Google Chrome browsers. Using handheld devices is not recommended when setting up payment plans.

1. Log on to your MyCCRI student self service account

Enter your User Name and Password then click the "Login" button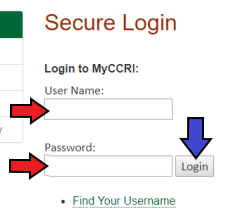 2. Click on "My Account"

3a. If your screen looks like this continue on to Step 4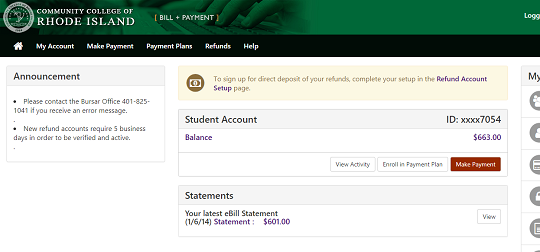 3b. If your screen looks like this click the "Login" button. Continue to
Step 4.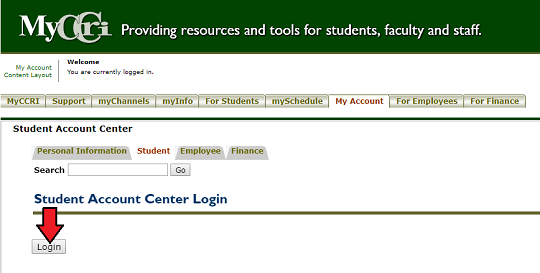 3c. If you are asked to login using a PIN try switching to a different
browser and repeating this process from Step 1.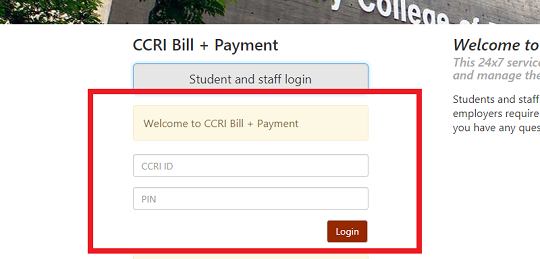 4. Click on the "Enroll In Payment Plan" button

5. Choose the term and click the "Select" button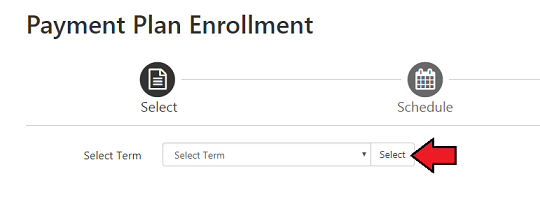 6. Now choose from the available EasyPay options and click the "Select"
button.

7. Here you can choose to add an "Additional Down Payment" and
view your "Total Due Now"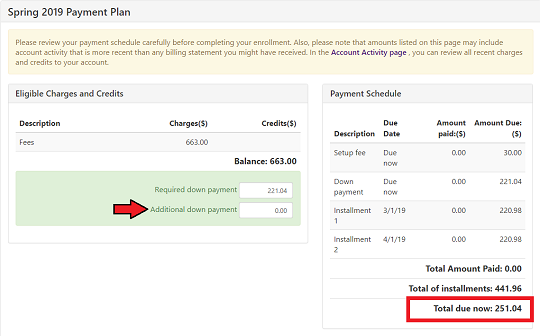 Scrolling down you must choose if you would like the payments to be
automatically deducted from the same account this first payment will be
paid from. Choose "Yes" or "No" and then click the "Continue"
button.

8. Now choose your payment method. Previously saved payment methods
will appear as an option. If using a saved payment method, please make
sure the saved payment method is still valid prior to selection. This will
ensure your classes are protected and keep you from receiving any fees
that may come from rejected payments.
Click the "Continue" button and fill in the remaining payment
information.
9. Scroll down and read the payment plan agreement. To process the payment plan you must check the box that says "I agree to the terms and conditions". Once that box is checked click the continue button.
- Note that clicking "Continue" will process the payment and
enroll you in the payment plan.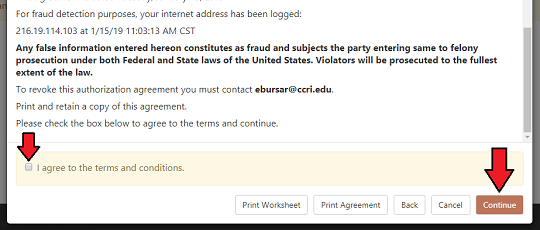 10. Congratulations! You are now enrolled in CCRI's EasyPay Deferred
Payment Program. Adding or dropping classes will result in the
remaining payments being adjusted. Emails will be sent to your CCRI
email account regarding any changes to your payment plan. It is the
student's responsibility to monitor and stay up to date with all required
payments.