Michelle M. Bull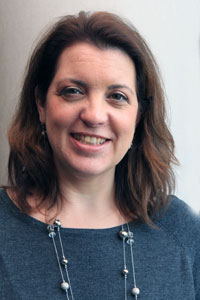 Department Chair
Associate Professor
: (401) 825-2217
: Warwick
: 2288
Office Hours
Newport Campus - Room 243
Wednesday 11:00 a.m. - 4:00 p.m.
Bio
Michelle M. Bull is an Assistant Pediatric Professor. She previously taught in the nursing programs at Three Rivers Community College in Norwich, CT and the University of Connecticut.
Professor Bull attended the University of Rhode Island graduating in 2000 with a BSN in nursing and Sacred Heart University graduating in 2014 with a MSN in Clinical Nurse Leadership. She holds certifications in Clinical Nurse Leadership (CNL), Pediatric Nursing (CPN), Neonatal Nursing (RNC-NIC), and as a Certified Lactation Counselor (CLC).
Her nursing background entails working as an RN at Yale New Haven Children's Hospital, Connecticut Children's Medical Center, and Lawrence & Memorial Hospital in New London, CT. In addition, she has also worked in the school systems as a school nurse in Stonington, CT. Professor Bull has a vast amount of experience working with children and families including numerous years working as Neonatal Intensive Care nurse, a Pediatric Resource Nurse and educator.

Personally, Michelle grew up in Maine and spent time in the hospital as a child as a result of a birth defect. She believes that this is her inspiration for becoming a nurse. Michelle is married to her husband Brant and they have two children, Brandon and Elizabeth. They live in Pawcatuck, CT.
She enjoys teaching and especially enjoys teaching students about the field of pediatric nursing. Professor Bull's door is always open to students.
She is available by email at [email protected]. Office hours are by appointment.
"When you're a nurse you know that every day you will touch a life or a life will touch yours." ~Author Unknown