Leslie J. Faraone-Wolff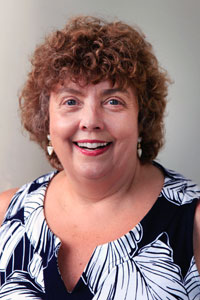 Office Hours
Liston Campus - 1132G
Tuesday 12:30 - 5:30 p.m.
Bio
Professor Leslie Faraone-Wolff earned her Bachelor of Science in Nursing from Rhode Island College and a Master of Science in Nursing from the University of Rhode Island.
Professor Faraone-Wolff's first teaching position was at the University of Rhode Island in 1987. In 1989, she served as a chairperson for level 1 and a nursing instructor at the St. Joseph Hospital School of Nursing. In 1994 she began teaching at the Community College of Rhode Island, serving as a professor for level 1 Nursing. Throughout this time, she has worked for multiple hospitals such as Miriam Hospital, Roger William's Medical Center, and Women and Infant's Hospital.
Professor Faraone-Wolff was appointed Coordinator of the Community Training Center for CPR at CCRI from 2006-2011 and has served on several Committees, such as the audiovisual/media committee and the library committee. She is also a member of the Massachusetts/ Rhode Island League of Nursing, American Heart Association, Sigma Theta Tau International, Delta Upsilon Chapter, Rhode Island State Nurse Association, American Nurses Association
In Professor Faraone-Wolff's free time, she enjoys gourmet cooking, water sports, cross-country skiing, snowshoeing, swimming, and hiking.