Karin L. O'Rourke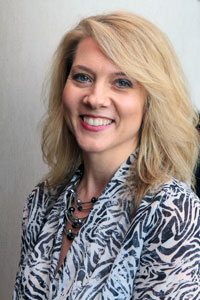 Office Hours
Flanagan Campus - Room 2363
Friday 12:00 - 5:00 p.m.
Bio
Professor Karin O'Rourke graduated from the Community College of Rhode Island with her Associate Degree in Nursing. She received her BS in Nursing at Rhode Island College and her advanced practice Family Nurse Practitioner MS in Nursing from University of Rhode Island.

She began her nursing career as a Staff Nurse on a Subacute Unit, Transitional Living Center at Landmark Medical Center in Woonsocket, Rhode Island. After several years she transitioned to a cardiac/medical unit. Her expertise have been in the acute care setting which she has worked her entire nursing career and continues as a Nurse Practitioner.
She began her teaching career at RIC as an adjunct faculty in 2008. Professor O'Rourke has been at Community College of Rhode Island since 2010. She teaches Nursing 2040. Her area of specialty is medical surgical nursing.
Professor O'Rourke received a faculty award for Excellence in the areas of Nursing Theory and Clinical Practice while at CCRI. She belongs to the following professional organizations: Rhode Island State Nurses Association, American Academy of Nurse Practitioners, National League of Nurses.