Mark England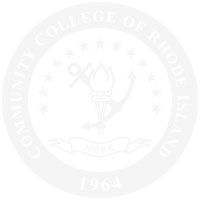 Associate Professor
: (401) 455-6448
: Providence
: 2235
Bio
Mark England served 20 years in the Cumberland Police Department, eventually retiring as Captain in 2012. During his time there, he served as Detective during several periods of his career, Planning and Training Coordinator, Accreditation Manager, Commander of the Patrol Division and Commanding Officer of the Detective Division. He received B.C.I. Criminalistics certification from the Rhode Island State Crime Laboratory and Advanced Accident Reconstruction. With these certifications, Professor served as supervisor and principal investigator in all major crime and major accident scenes.

Professor England began teaching at the Community College of Rhode Island in 2001 as an Adjunct Instructor in the Criminal Justice and Legal Studies curriculum. He was hired as a full time Associate Professor in 2012 where he teaches: Criminalistics I and II, Introduction to Law Enforcement, and Criminal Procedure. From 2004 through 2008, he also served as instructor at the Rhode Island Municipal Police Academy teaching Crime Scene Investigation to newly hired recruits in the academy. During the years between 2002 and 2005, Professor England also was a part time counselor in the Department of Advising and Counseling at the Community College of Rhode Island.
Professor England earned a M.S ( Masters of Science Degree) in Administration of Justice from Salve Regina and a B.S (Bachelor of Science) degree in Political Science from the University of Rhode Island. He also attended Oxford Brookes University, Oxford, England during his Bachelor's degree program.