Kathleen J. Gazzola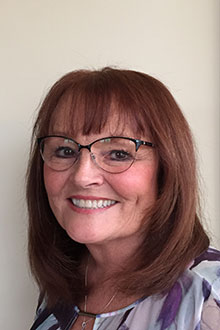 Adjunct Faculty
: (401) 333-7438
: Lincoln
Bio
Kathleen J. Gazzola graduated from the University of Rhode Island with her AS and BS in Dental Hygiene. She received her MA in Health Care Administration from Framingham State College.

She began her career working in a general dental practice as a registered dental hygienist. Later she worked in prosthodontic and periodontal private practices.

Her first educator position was in 1980 in the Community College of Rhode Island Dental Assisting program where she taught as an adjunct for 7 years. In 1987, Kathleen became a full time professor in the Community College of Rhode Island Dental Hygiene Program. She has served as Department Chair of Dental Health and Dental Hygiene program director from 2002 to 2020.

In 1999, Kathleen received the Rhode Island Dental Hygienist of the year award and in 2008 she received the NISOD teaching excellence award. Kathleen served on the Rhode Island Board of Dental Examiners for twelve years and has been a member of the Commission on Dental Competency Assessment for over twenty years. She represented the country as the sole dental hygiene educator on the ADEX dental hygiene committee from 2014-2020. She has spoken internationally to the Minister of health in St. Petersburg, Russia but she is most enthusiastic educating her dental hygiene students here at CCRI.