Joanne C. Orabone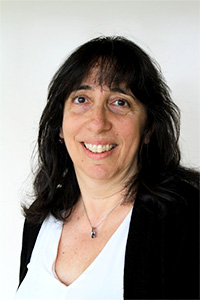 Professor
: (401) 455-6107
: Liston
: 1132E
Bio
Joanne C. Orabone is a Professor of Accounting and Management in the Department of Business and Professional Studies at the Community College of Rhode Island. In addition to teaching, Joanne is involved with curriculum development and learning outcome and assessment for the Business Department. She was also past chair of the department scholarship committee and the department's advisory board committee.

Joanne also serves as the Advisor of Kappa Beta Delta, the International Honor Society for Business students, as well as the Advisor for Collegiate DECA, an international organization that prepares students as emerging leaders and entrepreneurs. She has been a member of the Board of Directors at the National level of Kappa Beta Delta since 2018.

Joanne was awarded the Accreditation Council for Business Schools and Programs (ACBSP) 2022 Teaching Excellence Award for Region 1 and she received this same award in 2016. Joanne has been awarded DECA's Advisor of the year in 2007, 2013 and 2020. She was also named Phi Theta Kappa's Faculty Member of the Year in 2005.

Joanne holds a Bachelor of Science degree in Business Administration from Bryant University where she majored in Accounting. She also completed graduate level coursework in Taxation at the Internal Revenue Service, and she holds a Master of Arts degree in Adult Education from the University of Rhode Island.

Professor Orabone's teaching philosophy includes passion, enthusiasm, engagement, relevance and relationship-building. She encourages active learning and uses her academic background and prior work experience as a Revenue Agent at the Internal Revenue Service to show students how to apply concepts and theories to real-world situations. When students see the relevance of their studies, they remain engaged in the course and are motivated to learn.

Joanne is President of the Rhode Island Association of Accounting Professors (2015-present). She served as Secretary of this organization from 2011-2015.