Louis W. Turchetta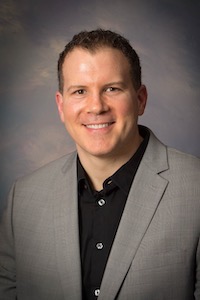 Assistant Professor
: (401) 825-1115
: Warwick
: 3098
Bio
Dr. Turchetta graduated with a BA in psychology from Rhode Island College and after a short stint in the corporate world, he realized that he belonged in the field of human services. He began a career as a K-12 educator and worked in several districts with multiple roles and settings that required extensive coursework and training. Some of the roles he has held in public schools include regular education teacher, special education teacher, severe and profound disabilities teacher, and AP psychology instructor and school psychologist. Dr. Turchetta has taught courses at URI and RIC, in both their graduate and undergraduate programs Dr. Turchetta is also a licensed clinical psychologist. Additionally, Dr. Turchetta is also a Nationally Certified School Psychologist, and he consults with schools across New England.
Education
University of Rhode Island, Ph.D. School Psychology, May 2019
Providence College, M.Ed. Master of Education, Special Education & Administration, May 2010
Roger Williams University, M.A.T. Master of Arts in Teaching, May 2005
Rhode Island College, B.A. Psychology, Business Minor, May 2002
Selected Publications
Turchetta, Louis W. and Ryan, Valerie

"College Students' Knowledge of and Openness to Students with Autism Spectrum Disorder," Developmental Disabilities Network Journal: Vol. 2 : Iss. 1 , Article 6. (2021).
Academic Focus
Dr. Turchetta teaches General Psychology, Health Psychology, Social Psychology, Educational Psychology, Developmental Psychology, Adolescent and Young Adult Development at both the graduate and undergraduate levels.
Presentations and Activities
Research Presentation:

Self-Monitoring Heart Rate Biofeedback: A Secondary Prevention Strategy for Managing Anxiety in College Students
Research Presentation: Turchetta, L. W., Ryan, V.N., Stoner, G., Weyandt, L.L. (2017, February). Implementation Science: Assessment of Technological Interventions for Generalized Anxiety Disorder in Schools. A Systematic Review and Meta-Analysis. Poster presented at the National Association of School Psychologists Annual Convention, San Antonio, TX.
Areas of Interest
Dr. Turchetta is interested in health promotion , anxiety, ADHD, social-emotional Learning, autism, teaching/learning, and training and mentoring future educators and mental health professionals.