Kevin S. Salisbury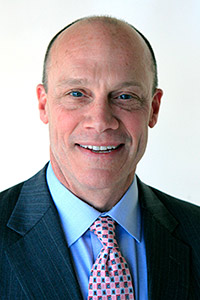 Assistant Professor
: 333-7316
: Lincoln
Bio

2022-2023 NATYCAA President
2021-2023 NJCAA Men's Senior Administrator
2023 NACDA/NATYCAA Athletic Director of the Year
Assistant Professor - Psychology
Academic Focus: General Psychology; Psychology of Personal Adjustment
Area of Interest: Sport Psychology
Adjunct Faculty – Physical Education/Aquatics/Lifeguarding
Published: Path Analysis of a Self-Esteem Model across a Competitive Swim Season

Kevin began his CCRI career in August of 1999 as the Assistant Director of Athletics, Aquatics and Facilities. Based mainly on the Flanagan campus, Kevin was responsible for overseeing the entire Flanagan Fieldhouse which includes four basketball/volleyball courts, indoor track, a six-lane 25-yard swimming pool, and outdoor facilities for soccer and cross country. Kevin was also responsible for all community rentals as well as assisting where needed in scheduling the Physical Education courses. Kevin has taught Lifeguard and Lifeguard Instructor Courses for the last 38 years. In doing so, CCRI has become Rhode Island's mainstay for most Lifeguard certification courses and for training the Captains of many of the RI beaches. Kevin spent 11 years as an instructor at the American Red Cross National Aquatic School and spent his last year as the schools' assistant director. In 2021, Kevin was selected to the RI Drowning Prevention Committee to address the drownings in Rhode Island. As an adjunct faculty member, Kevin teaches General Psychology, Student Success, Sports Psychology, and Lifeguarding courses.
He was promoted to Associate Director of Athletics/Student-Life in 2009 and was responsible for the day-to-day operation of the department of athletics. He was named to his current position of Interim Director of Athletics/Student-Life and Physical Education Chair in January 2017. Since 2017, he and his team have added programs such as the Faculty Athletic Representatives, Student-Athlete Leadership Team, Athletic Director's Honor Roll, and was instrumental in bringing the first ever "Knight Mascot" to the college. Additionally in 2019, CCRI Athletics has added Men's and Women's Swimming, Beach Volleyball, and ESports to the lineup.

After retiring from athletics, Kevin began is current position of assistant professor of Psychology in the Fall of 2023.
Kevin has been involved with many CCRI Committees over the years. He was the CCRI Governance Compliance Officer for the college from 2012-2018. He has also served on the Gender Equity, Strategic Planning, Guided Pathways, and NECHE/NEASC committees.
Through his involvement with the NJCAA(National Junior College Athletic Association), he was elected as the NJCAA Senior Men's Administrator in August of 2021 to complete a term for a vacant position. In April of 2022, he was elected for a three year term as the NJCAA Senior Men's Administrator beginning in August 2022. Prior to this role, he served as the NJCAA Region XXI Men's Director from 2015-2021. From 2013-2015, he served as the NJCAA Region XXI Assistant Women's Director/Treasurer. In 2016, he was chosen to serve on the NJCAA Eligibility Committee for a three-year term and in 2018 was selected as the Vice Chair. In 2022, the NJCAA Swimming and Diving Coaches Assocation selected him as the "Dr. Jack Cistriano Service Award" recipient awarded yearly to those who have provided outstanding service to the sport. In April of 2023, Kevin was one of four Community/Junior College athletic directors in the country to be awarded the NACDA/NATYCAA Athletic Director of the Year.

In 2021, NATYCAA selected him as the NACDA Executive Committee Junior/Community College Representative through 2025. Prior to this, The National Association of Two-Year College Athletic Administrators (NATYCAA) elected him as the District I Representative (CT, MA, ME, NH, NY, RI, VT) and served in that role through 2019. After serving as the NATYCAA 3rd, 2nd and 1st Vice President for one year each in '19-'20, '20-'21, and '21-'22 respectively, NATYCAA selected him President for 2022-2023.
Prior to CCRI, Kevin was the Head Swimming and Diving Coach at Clark University from 1990-1999. Clark swimmers he coached still own many team records today. He has also coached swimming as an assistant at Brown University (1988-1990) and Providence College (2000-present) with good friend John O'Neill. Salisbury and O'Neill produced a video "Take Your Mark, a Parent's Guide to Age Group Swimming" which was sold nationally by the American Swimming Coaches Association where he holds a Level III Coach Certification. His other coaching stints came in the sport of ice hockey where he coached his daughter through her younger years and she later played college hockey at UMass-Boston in the ECAC. Kevin is also a Level IV USA Hockey Certified Coach.
Kevin attended the University of Rhode Island and was a member of the Swimming and Diving Team which competed in the Atlantic Ten Conference. He was elected Captain his senior year. Kevin received a Bachelor's Degree in Psychology and a Master's Degree in Physical Education-Sport Psychology in 1988. While earning his master's, Kevin accepted a graduate assistantship and his responsibility was the operation of the URI intramural program. He was awarded the Annual URI Alumni Award in 1993 for his fundraising efforts for the program. His thesis, Path Analysis of a Self-Esteem Model across a Competitive Swim Season, was published in Research Quarterlyfor Exercise and Sport, Volume 64, 1993 - Issue 3.
Prior to college, Kevin attended Bishop Hendricken High School where he also participated on the Swimming Team. He was named Captain his Senior year and under his leadership, the team went on to win Hendricken's first State and New England Championships in swimming. He was also a member of the Track team during his time at Bishop Hendricken.
He was inducted into the Rhode Island Aquatic Hall of Fame in 1993 and was invited as a speaker at ASCA's (American Swimming Coaches Association) Coaches Convention in 1995. He was a sports psychology writer for Swimming Times Magazine for many years. In 2017, Kevin and the 1981 team he captained at Bishop Hendricken High School was inducted into the Bishop Hendricken Athletic Hall of Fame.
He resides in Rhode Island with his wife Lisa. He and Lisa have three daughters.
Office Hours
By appointment
Education
BS Psychology, University of Rhode Island
MS Physical Education/Sport Psychology, University of Rhode Island
Additional Information (Links)
E-Mail: [email protected]
Office: Flanagan 2366