Julie A. Galleshaw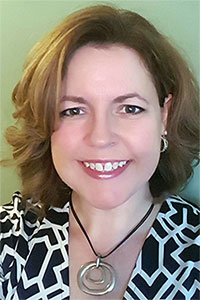 Professor
: (401) 333-7226
: Flanagan
: 2371
Bio
Professor Galleshaw has been a practicing clinical dental hygienist for over 30 years and a full-time Dental Health faculty member since 2003. She has taught multiple courses within the program Professor Galleshaw has been active within her professional association serving in numerous positions over the years.
Education
CDA, RDH
BS, M.Ed, Rhode Island College
MA, Univ Rhode Island
Academic Focus
Currently teaches:

DENT 1000: Introduction to Dental Health Careers
DENT 2220: Dental Materials for Dental Hygienists
DHYG 1010: Dental and Oral Anatomy
DHYG 2202: Medical Emergencies for the Public Health Dental Hygienist

Clinical coordinator for:

DHYG 1060: Clinical Dental Hygiene II

Co-teaches:

DHYG 2200: Local Anesthesia
DHYG 1030: Clinical Dental Hygiene I
DHYG 2030: Clinical Dental Hygiene III
DHYG 2070: Clinical Dental Hygiene IV
HSSCI 402 Current Concepts in Dental Hygiene Process of Care.
Presentations and Activities
Chair of the North Providence Special Education Local Advisory Committee for over six years and has participated in the Autism Walk.
Wellness Committee
The Americans with Disability Act Committee (ADA),
Commencement Faculty Marshal,
Dental Hygiene Club advisor
SEN Representative to the ADHA
Has served as the Chair of the Student Advisory Committee on Governance.
Has been a speaker at the Yankee Dental Congress since 2007.