Amanda K. Petrus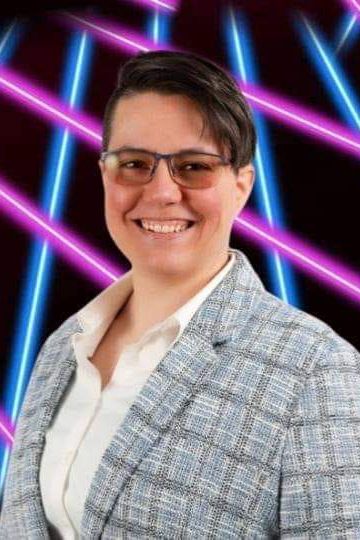 Education
BS Chemistry, 2003 - SUNY Fredonia
PhD Chemistry, 2009 - Syracuse University
Classes
CHEM1000 - Chemistry and Our Environment
CHEM1010 - Survey of Biomedical Chemistry
CHEM1100 - General Chemistry 2
CHEM2270 - Organic Chemistry 1
CHEM2280 - Organic Chemistry 2

PATH1010 - First Year Experience Seminar

EPTO - Effecive Practices of Teaching Online
Selected Publications
Petrus, A. K., Rutner, C., Wiatrowski, H. A., Mercury resistance in Alphaproteobacteria: mer operons with unique gene structures convey low level mercury resistance. Appl. Environ. Microbiol., 81(22) 2015.
Swithers, K. S., Petrus, A. K., Gogarten, P., Noll, K., Butzin, N., Vitamin B12 synthesis and salvage pathways were acquired by horizontal gene transfer to the Thermotogales, Genome Biol Evol., 4(8):730-9, 2012.
Petrus, A. K., K. Swithers, L. Pasa-Tolic, M. Lipton, P. Gogarten, K. Noll, Genes for the major structural components of Thermotogales species' togas revealed by proteomic and evolutionary analyses of OmpA and OmpB homologues, PLoS One. 7(6):e40236, 2012.
Nesbø CL, Bradnan DM, Adebusuyi A, Dlutek M, Petrus A. K., Foght J, Doolittle WF, Noll KM. Mesotoga prima gen. nov., sp. nov., the first described mesophilic species of the Thermotogales.Extremophiles.16, 387-93, 2012.
Petrus, A. K., Smith, R. P., Fairchild, T. J. and Doyle, R. P., Exploring the Implications of Vitamin B12 Conjugation to Insulin on Insulin Receptor Binding, ChemMedChem, 4, 421-426, 2009.
Petrus A. K., Fairchild T. J. and Doyle, R. P., Traveling the Vitamin B12 Pathway: Oral Delivery of Protein and Peptide Drugs, Angew. Chemie. Int. Ed., 48, 1022-1028, 2009.also translated and published in German Edition.
Petrus, A. K., Vortherms, A. R., Fairchild, T. J. and Doyle, R. P., Vitamin B12 as a Carrier for the Oral Delivery of Insulin, ChemMedChem, 2, 1717-1721, 2007.
Areas of Expertise
Organic Chemistry
Biochemistry
Bioinorganic Chemistry
Awards & Honors
Yale Scientific Teaching Fellow, 2017-2018
ACUE Fellow (Association of College and University Educators), 2021
Areas of Interest
Science outreach, podcasting, tutoring