History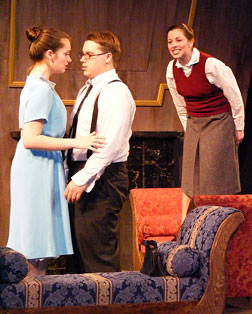 "It is a dream that I've had to bring the arts and humanities to this college. Our mantra is 'changing lives, achieving dreams'...I've achieved my dream tonight." Those were the words of CCRI faculty member Charles Sullivan at the performance of last spring's "A Theatre Extravaganza," the first event of its kind in Rhode Island.
Charles, an art advocate extraordinaire, has been teaching at the college for 40 years and, in honor of his 58th birthday, a small group of friends established the Charles Sullivan Fund for the Arts and Humanities with an endowment that today totals more than $181,000.
In October 2007, Charles was presented with the Honorary Chairs Award for Lifetime Achievement in the Humanities at the 2006 Celebration of the Humanities. In March 0f 2008, he was inducted into the CCRI Hall of Fame.
He has devoted his life to serving the arts and humanities and is a member of more than a dozen organizations devoted to this mission. Through various art and humanities events, he simultaneously raises funds and promotes the arts.