From the Inside, Out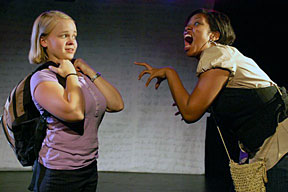 The Charles Sullivan Fund for the Arts and Humanities at the Community College of Rhode Island invites you to Maggie Keenan-Bolger's "From the Inside, Out," a play to be performed on March 23, 2009, at 7:30 p.m. in the Knight Campus theater. The performance is free and open to the  public.
This professional production, performed in the 2008 New York Fringe Festival, confronts the issue of self-injury, which impacts a significant number of young adults today, thus making it particularly relevant to college and high school students.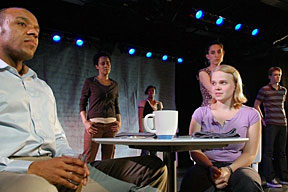 The performance on the CCRI campus will educate and inform the audience about the nature and scope of this contemporary phenomenon, within the context of a moving personal drama involving actual cases, including that of Ms. Keenan-Bolger herself. The performance will be followed by a response session where the audience is invited to comment and ask questions of the author and other members of the nine-member company.
 
For further information, please contact Leigh Martin, Fund Director.

This page developed and maintained by Sullivan Fund for the Arts & Humanities. Send comments and suggestions to kbeauchene@ccri.edu .