Find your Path, Find your Future
Find your Path, Find your Future
What is Guided Pathways?
Guided Pathways is a movement that seeks to streamline a student's journey through college by providing structured choice, revamped support, and clear learning outcomes—ultimately helping more students achieve their college completion goals. The reform recognizes that the current self-service model of community colleges leads many students to unintended dead ends or unforeseen detours in the form of excess or out-of-sequence credit.
Most of CCRI's guided pathways work goes on behind the scenes. The part of guided pathways that you see as a student is the organization of academic programs into the ACADEMIC AND CAREER PATHS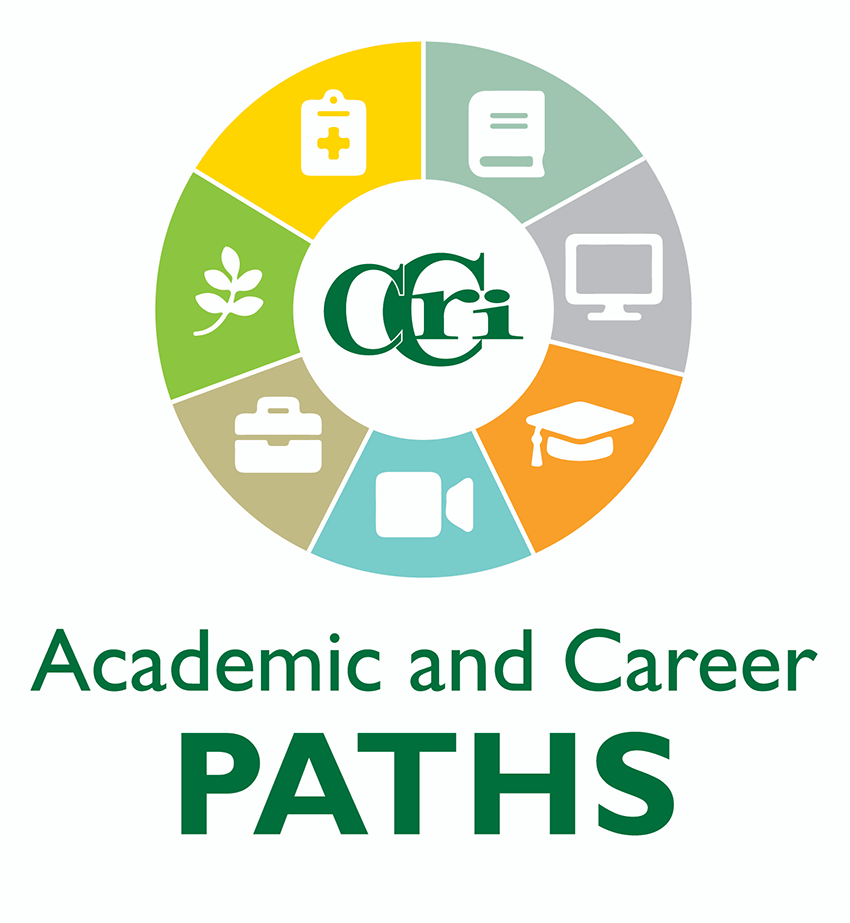 At CCRI, every degree and certificate program falls within one of our seven
ACADEMI
C AND CAREER PATHS
.
If you choose our General Studies program, you will also choose a path to help guide you along your journey to your goals.
Click on the graphic or name of each Academic and career path to learn more:
►For a list of all of CCRI's degree and certificate programs by Academic and Career Pathways, click
here.
►For more information on the Academic and Career Paths and CCRI's guided pathways work, click
here.
Why guided pathways?
The goal of guided pathways at CCRI is to remove or reduce barriers that stand in the way of students meeting their personal, economic, and career goals while heavily focusing on closing equity gaps within our college community.
The guided pathways framework, at its core, is comprised of four pillars:
Clarify the paths to student goals;
Help students get on a path quickly and thoughtfully;
Help students stay on their path; and
Ensure students are learning.
A guided pathways framework keeps the student experience at the center of the college's efforts. The faculty and staff of CCRI will come together to make sure that students understand how to enroll, how to make use of support services, how to move through their desired path, and ultimately how to apply what they have learned to their careers, future educational endeavors, and civic and community life.