About Web Services
The Web Services Division within the Information Technology Department manages CCRI's website design and content. We are responsible for developing the overall look & feel of the site, ensuring that it meets all state and federal accessibility standards and creating templates and web graphics used in the development of the various department, program and organization sub-sites.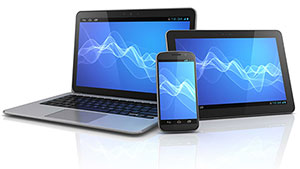 Web Services also oversees the development, coordination, management, and ongoing maintenance of the content on the public areas of CCRI's website.
The division also provides customization for the Graphical User Interface (GUI) of the private (login required) areas of the site such as MyCCRI, Blackboard, and Banner.
The Web Services division also offers web development training* for faculty, staff, and students which include site information architecture planning, development of the underlying code, design, and production of web graphics, photo-editing, and the use of cascading style sheets (CSS) toward the goal of producing web standards compliant websites. More specialized training is provided in the use of the Content Management System (Omni Update) for the designated Content Managers (CMs) of each area.