Joining a Group in MyCCRI
Joining a Group in MyCCRI
If a department, committee or club has created a group that you would like to be part of, you must first join the group. To join a group follow these steps:
Joining a group in MyCCRI:
Instructions and Screenshots
Step 1
Log in to your MyCCRI account.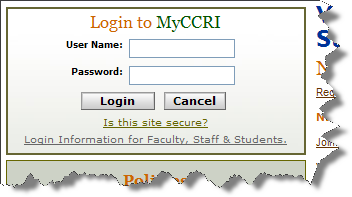 Step 2
Click on the groups icon.

Step 3
To see the available groups, click on the Groups Index tab.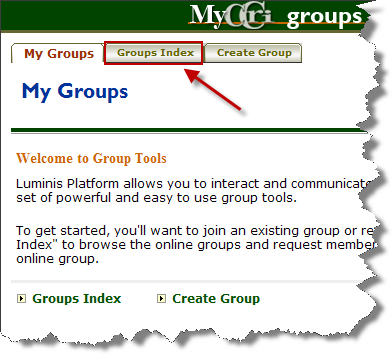 Step 4
Under Categories, choose the one that best describes your group. For example, the CCRI Tennis group would be under the Athletic category so you would click on that.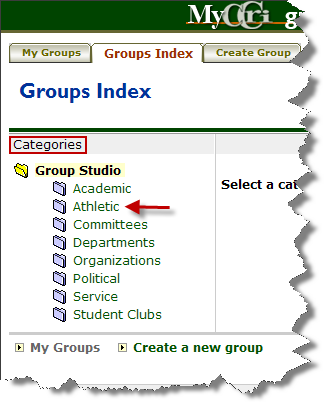 Step 5
Once you've opened the Category, click on the desired group (i.e. CCRI Tennis) link.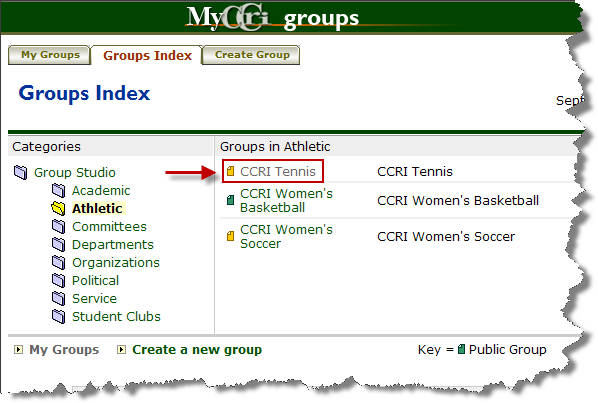 Step 6
Before you can participate in the group you must first join it (kind of like a subscription process). Click on the Join Group button to bring up the subscription form.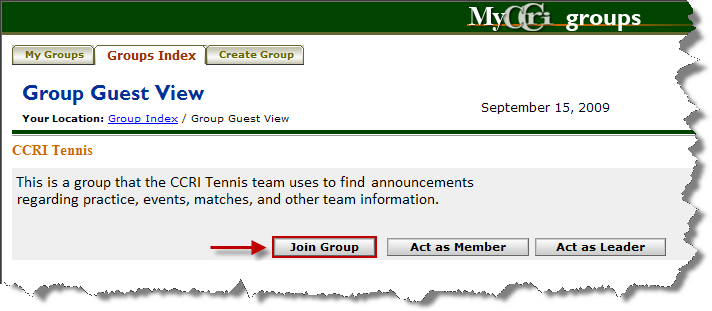 Step 7
Under the Required Information section click the check box next to the statement to select it. You should then see a checkmark in the box next to the statement. Under "Tell us why..." enter a brief explanation of why you want to join that group.
Scroll down to the bottom of the form and click on the Join button.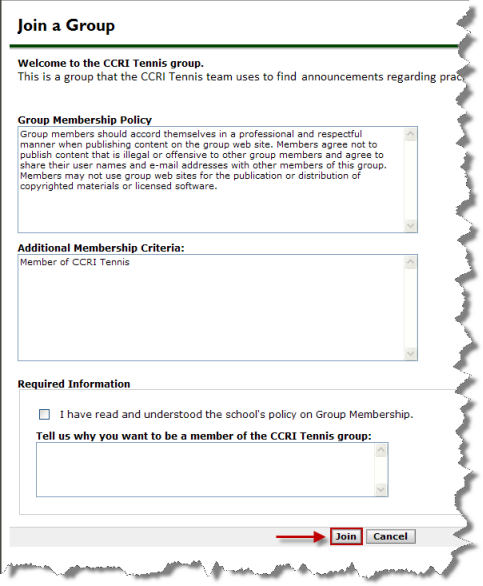 You are now a member of the group and will be able to read postings by other faculty as well as post to the discussion board and send e-mail to the group. You will also be able to use all the other group tools - like Chat, links, Calendar, etc.

This page developed and maintained by the Information Technology Department. Send comments and suggestions to helpdesk@ccri.edu .