Marjorie M. Norquist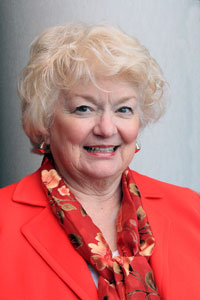 Professor
: 825-2434
: Knight
Office Hours
Knight Campus - Room 2286
Tuesdays & Thursdays 12:00 - 2:30 p.m.
Bio
Professor Marjorie Norquist has been actively involved in nursing education at CCRI for her entire career, serving as Lead Teacher for Nursing I and III and performing departmental and college-wide committee work involving policy, curriculum development, and accreditation.

She currently teaches Fundamentals, Med-Surg, and Psychiatry. She has been active in the CCRI Faculty Association, serving as President, Vice President, Political Action Committee Chair, and Negotiating and Executive Committee member. She has served as National Education Association/RI's statewide Vice President for Higher Education.
Her passions include traveling to NEA Higher Education annual meetings and comparing notes with colleagues from around the country on higher ed issues, and attending nursing continuing education events.