Linda A. Ethier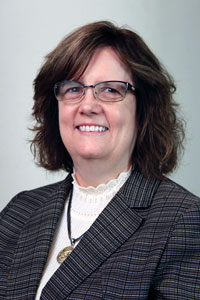 Professor
: 333-7268
: Flanagan
: 1630
Office Hours
Flanagan & Knight Campuses
Tuesday & Thursday 11:00 - 1:30 p.m.
Appointments via Email
Bio
Professor Linda Ethier began her nursing career after graduating from the Community College of Rhode Island in 1988 with her Associate Degree in Nursing.
In 2000 she earned her BSN from Rhode Island College. At that time she was inducted into Sigma Theta Tau, an honor society for nursing. Professor Ethier graduated from University of RI with a Master of Science in Nursing in 2004. In 2007 she passed a certification exam and became a Certified Nurse Educator (CNE).
She has spent most of her nursing career in critical care, but has also worked in home care, cardiology, and clinic nursing. In 2004 Professor Ethier joined the CCRI faculty and has taught in Nursing 1010, 1020, 1030, and 2040. She has also taught Health 1000, Health 1060, and BLS.
Professor Ethier has held memberships in Rhode Island State Nurses Association, American Nurses Association, American Association of Critical Care Nurses and the Academy of Medical Surgical Nursing.