Allie A. Cullen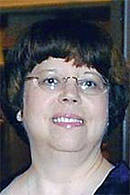 Department Chair
Adjunct Faculty
: (401) 825-2086
: Knight
: 2268
Office Hours
Knight Campus - Room 2268
Tuesdays 7:00 - 12:00 p.m.
and by appointment
Bio
Professor Allethaire (Allie) Cullen received her Bachelor of Arts degree in English and American Literature from Brown University, and her Master of Science in Nursing from the Lienhard School of Nursing, Pace University. She completed her Primary Care residency through Pace University as well.
Professor Cullen has enjoyed a wide range of nursing experiences in her career, including research nurse practitioner for SSRI medications, medical/surgical nurse, oncology nurse, nursing supervisor, and emergency nurse. Before entering her current position, she was Director of Community Outreach at Kent Hospital, overseeing the Diabetes Management Center and 19 nursing clinics that served the elderly and disenfranchised.
Professor Cullen's first nurse educator position was at Kent Hospital. Recognizing a need for more challenging classes for the experienced nurse, she developed a five-part concept-based applied physiology program for which she also wrote a textbook. During this time, she was also an adjunct faculty member of University of Rhode Island's College of Nursing. She came to the Community College of Rhode Island in 2007. Specializing in medical/surgical nursing with a focus in neuroscience, she teaches NURS 1020 at the Flanagan (Fall semester) and Knight (Spring semester) campuses. Professor Cullen also teaches HEAL 1060: Dosage Calculation for Medication Administration at the Knight campus.
A prolific writer, Professor Cullen has published in the American Journal of Nursing, the Journal of Emergency Nursing, Nursing Management, the Journal for Nurses in Staff Development, and elsewhere. Her current research interest is in the impact of journaling on student nursing practice.