Quamee L. Andrade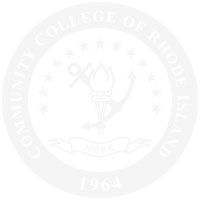 Counselor Student Development
Bio
As a Student Development Counselor, I offer various office hours, including Virtual Drop-ins, On-campus Walk-ins, and Booked appointments (virtual and on-campus) to meet the needs of all my assigned students.
My educational background includes a Bachelor of Science (B.S.) in Human Development and Family Studies from the University of Rhode Island, a Master of Education (M.Ed.) in Counseling with a concentration in Higher Education from Providence College, and a pending Doctorate in Educational Leadership (Ed.D.) with a concentration in Higher Education from Capella University.
Before embarking upon my current role, I worked outside the educational industry as a Program Supervisor for Boystown of New England; and as a Milieu Therapist, Residential Care Coordinator, and Mental Health Counselor for Lifespan at Bradley Hospital for Children over the past seven years.
With many years of experience in counseling and advocating for students, I welcome diversity and believe in health/wellness, creating a safe space, and assisting students to reach their full potential in all aspects of their lives.
Whether it be academic, career, or personal counseling assistance, I enjoy offering comprehensive services to all students! Click here to log into Starfish and schedule an appointment with your assigned Advisor.