Kyona T. Andrade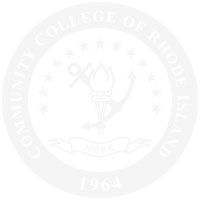 Bio
Welcome & Welcome back! My name is Kyona Andrade, and I am a Student Success Counselor located at the Liston (Providence) campus. I am honored to be a Community College Alumnus and life-long resident of the city of Providence. Prior to being employed at the Community College of Rhode Island, I have worked over a decade as an Educator for the Providence Public School Department. In my previous role, I have an extensive history of working with students with setting academic goals and helping them to see these goals to fruition. With my education obtained, firsthand knowledge and experience I am here to assist with your educational journey and see that you make it to the finish line.
I like many of you was a first-generation college student and proud Joint Admission Agreement Program (JAA) graduate. I continued my studies at Rhode Island College earning a Bachelors in Psychology and minor in Sociology. Thereafter I earned a Masters of Education in School Counseling from Providence College.
I am available to assist you with course selection, exploring transfer plans to four-year institutions, financial aid appeals, and referrals for tutoring and career services. I am also here to help answer questions you may have about college and student life here at CCRI!
As your Student Success Counselor, I offer various office hours including Virtual Drop-ins, On-campus Walk-ins, and Booked appointments (virtual and on-campus) to meet the needs of all my assigned students. Click here to log into Starfish and schedule an appointment with your assigned Advisor.