What is expected of Access students?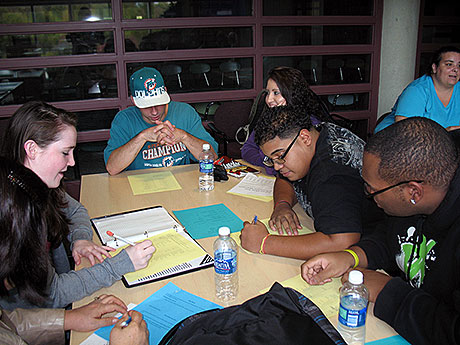 Access students are committed to their education. They want their Associate's degree (and often more!) and they are willing to work hard to be the best students they can be.
Being in the Access program means completing all of the following requirements:
Attend Access Orientation (required for admission to the program)
Take all necessary college preparatory classes as indicated by Accuplacer
Complete PSYC 8000: Student Success your first semester in the program
Meet with your Access counselor at least 3 times every semester
Complete a Financial Literacy curriculum
Attend Access mid-semester workshops
Attend at least one Access-sponsored transfer trip
Give back to their community by completing at least 20 hours of volunteer community service
This page developed and maintained by Access. Send comments and suggestions to allombardi@ccri.edu.